Norway Grants
Norway Grants
Huntington's disease (HD) is a serious neurodegenerative disease that is caused by a mutation in the first exon of the gene encoding the protein huntingtin. The mutation affects a polymorphic region where CAG trinucleotides are repeated and is passed on to offspring by autosomal, dominant inheritance. Numerous studies in mouse models have elucidated important metabolic pathways that are adversely affected, while clarifying the pathogenesis of HD. However, the exact mechanism by which mutated huntingtin causes selective neurodegeneration is still unclear. The grant proposal is based on a comparative study of both tissues, especially brain, and somatic (skin fibroblasts) and germ cells (sperm) isolated from transgenic mice (R6 / 2), transgenic minipigs for the N-terminal part of human mutant huntingtin (TgHD) and HD patients. This unique biological material will be investigated in a comprehensive set of biochemical, immunocytochemical and molecular genetic methods in collaboration with four laboratories, two Norwegian and two Czech. Tissue instability of the CAG sequence will be monitored by DNA from R6 / 2 mouse, F2 and F3 tissues by generation TgHD minipigs. A comprehensive methodological approach to mitochondrial functions and Golgi apparatus proteins will be implemented on the brain tissue of mice and minipigs (F2 generation) and on the cells of mice, minipigs and HD patients. The process of gradual aggregation of mutated huntingtin will be monitored on mouse and minipig brain tissue (F2 generation) and R6 / 2 mouse cells and on F0 and F1 generations of TgHD minipigs.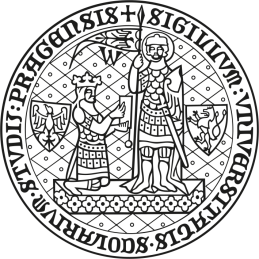 The University in Prague was founded by a charter issued on 7 April 1348 by Charles IV, King of Bohemia and King of the Romans. Charles University is thus one of the oldest European universities. There are currently 17 faculties at the University, It is the largest Czech university. University offer over 600 different courses, covering a wide spectrum of disciplines (from medical sciences and life sciences to social sciences and humanities and after theological studies, including the study of teaching). Charles University is a research-oriented institution that is continuously developing scientific cooperation and takes part in European and international programs.

The University of Oslo is tle oldest and largest university in Norway. The University of Oslo was founded in 1811 as the first in Norway and according to the latest Danish-Norwegian King Frederik VI. was named The Royal Frederick University. UiO has eight faculties: Faculty of Medicine, Faculty of Dentistry, Faculty of Law, Faculty of Theology, Faculty of Humanities, Faculty of Mathematics and Natural Sciences, Faculty of Social Sciences, Faculty of Education Sciences. UiO has top research communities in most areas. UiO is the highest ranked institution of education and research in Norway with five Nobel Prize winners

The hospital is Scandinavia's largest and we each year carry out more than 1.2 million patient treatments. The Hospital was founded January 1, 2009 by merger of of Aker University Hospital, Rikshospitalet University Hospital and Ullevål University Hospital. Oslo University Hospital is responsible for approximately 50 percent of all medical and healthcare research conducted at Norwegian hospitals and is a significant role player within the education of a large variety of health care personnel.
Research teams
Institute of Animal Physiology nad Genetics:
Jan Motlík
Principal Investigator
Zdenka Ellederová
WP4 leader
Jiří Klíma
WP3 leader
Petr Šolc
coparticipant WP4/WP3
Petra Vochozková
coparticipant WP3
Martina Žižková
coparticipant WP4
Daniela Vidinská
coparticipant WP4
Eva Kotrčová
coparticipant WP4
Martina Žižková
coparticipant WP4
Michaela Rákocyová
technician
Jan Valášek
coparticipant WP3
Ivona Valeková
coparticipant WP4
Petra Rausová
coparticipant WP4
Monika Mačáková
coparticipant WP4
Michal Schmoranz
coordinator
 
 
 
 
First Medical Faculty, Charles University:
Hana Hansíková
WP2 leader
Jan Roth
coparticipant WP2
Jiří Klempíř
coparticipant WP2
Jana Spáčilová
coparticipant WP2
Marie Rodinová
coparticipant WP2
Nina Ondrušková
coparticipant WP2
Hana Kratochvílová
coparticipant WP2
Irena Lišková
coparticipant WP2
Žaneta Dosoudilová
technician WP2
Irena Starková
administrative WP2
Radka Bradová
technician WP2
Luděk Daneš
coparticipant WP2
 
 
 
 
Oslo University Hospital:
Arne Klungland
WP1 leader
Adam Robertson
coparticipant WP1
Gaute Nesse
coparticipant WP1
Guro Lien
coparticipant WP1
 
 
 
 
University of Oslo:
Lars Eide
coparticipant WP2
Wei Wang
coparticipant WP2
Panpan You
coparticipant WP2
Events
European Huntington/s disease Network, 8th plenary Meeting, Barcelona, Spain, 19.-21 September, 2014
Posters:
"Huntington´s disease is not only a brain disorder: peripheral inflammation in porcine model of HD"( Valekova I et al.)
"Disease markers in the brain of transgenic minipigs for the human mutated huntingtin (F2 generation, age 24 months)" (Vochozkova P et al.)
"Screening of Huntington´s transgenic minipigs for N-terminal part of human mutated huntingtin: following disease development" (Ellederova et al.)
"Non-neural mitochondrial impairment in Huntington's disease patients and minipigs transgenic for the N-terminal part of human mutated huntingtin" (Hansikova H et al.)
Spolecnost pro pomoc pri Huntingtonove chorobe, Rekondicne-edukacni pobyt 2014, Prostejov 17-19 October, 2014
Rekondicne-edukacni pobyty je zameren na vzdelavani a rekondici pacientů s HD, a jejich rodinných prislusniků a znamých. Velice radi tu prednasime o tom, jak postupuje výzkum HCH a hledani mozné terapie. Ing. Zdenka Ellederova, PhD. zde prezentovala prednasku: "Huntingtonova choroba-co delaji vedci."
Society for help with Huntington's disease, Curative-educational residence 2014 Prostejov 17-19 October, 2014
Reconditioning-educational stays focused on education and recovery of patients with HD and their family members and friends. We lecture about research progress of HD and searching possibility of treatment. Zdenka Ellederova, PhD. presented: "Huntington's disease-what scientists are doing."
1. workshop Czech-Norwegian Research Program, Vila Lanna, Prague, November 9, 2014
Researchers, postdocs, PhD students and administrators of all four research teams took part.
Researchers had a chance not only to listen and discuss research tasks of all WPs but also to establish important personals contacts among research teams. It is important that also administrators at the Czech and the Norwegian site had a chance to exchange all administrative details.
Conference COST Action BM1308 "Sharing advances on Large Animal Models", Gene Center, Munich, December 15-17, 2014
This meeting of European scientists focused on large animal model was a unique opportunity to make contacts and present our results. They were presented in two posters entitled: "Libechov Minipigs as a Model for Spinla Cord Injury, Huntington's
Disease and Melanoma" and "Biochemical and Immunohistochemical Characterization of Phenotype Development in the Transgenic Minipigs for N-terminal Part of Human Mutated Huntingtin".
10th Annual Huntington's Disease Therapeutic Conference, Palm Springs, USA, February 23-26, 2015
The Conference allowed scientific meetings of researchers who study Huntington's disease. On this occasion, Zdenka Ellederova, PhD. presented a poster :"Dilated cardiomyopathy- and amendments phanotype of transgenic minipigs for the N-terminal's part of human mutated huntingtin".
9th European Huntington Disease Network Plenary Meeting, The Hague, Netherlands, September 16 - 18, 2016
Zástupci Centra PIGMOD se v září 2016 sešli s partnery projektu z Norska na minisemináři řešitelů projektu, organizovaném v rámci mezinárodní vědecké konference EHDN.
From reproductive biology to large animal models of human diseases, Liběchov, September 23, 2016
23.9. 2016 Proběhla v konferenčních prostorách areálu Rašínky v Liběchově mezinárodní konference vědců studujících Huntingtonovu chorobu, na které byly v rámci řešení projektu předneseny příspěvky: DNA double strand-breaks response during oocyte meiotic maturation (Petr Solc),
From reproduction to Pig Models of Diseases - Introducing the PIGMOD Center (Zdenka Ellederova),
Stimulating autophagy and reducing inclusions in mouse model of Huntington's disease via expression of transcription factor EB (TFEB) (Petr Vodicka).